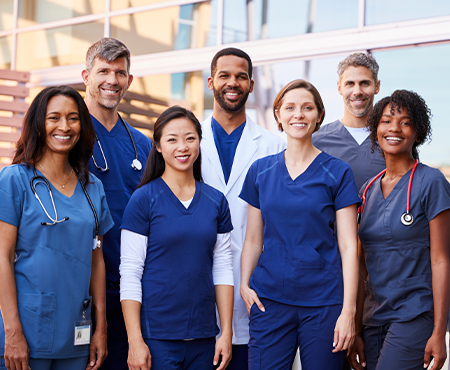 What is Locum Tenens Anesthesiology?
Locum tenens is a Latin term that means "to hold the place of." Locum tenens are a crucial aspect in helping address staffing shortages in healthcare nationwide. As a locum tenens anesthesiologist, you temporarily fill a shift at a hospital, clinic, private practice, or other healthcare facility. Due to an aging population and increased surgical needs, the demand for anesthesiologists continues to surge.
Currently, there are approximately 7,727 people per active anesthesiologist, and by 2033, The Association of American Medical Colleges projects a shortage of 12,500 anesthesiologists. By employing locum tenens anesthesiologists, healthcare facilities can avoid canceling surgeries or postponing procedures. Locum tenens anesthesiologists help to bridge the gap and maintain a smooth workflow within the healthcare system.
The growing shortage of anesthesiologists has placed a significant burden on the existing permanent workforce, leading to heightened workloads and an increase in burnout rates. Last year, 47% of anesthesiologists reported being burnt out. 54% of anesthesiologists attributed their burnout to a lack of control or autonomy over their lives, and 44% attributed it to too many hours at work. Locum tenens is a career option that allows anesthesiologists to have more control over their schedules and reduce the risk of burnout, all while ensuring that patients receive the necessary anesthesia care during surgeries and medical procedures.
Why Work as a Locum Tenens Anesthesiologist?
As a locum anesthesiologist, you have the opportunity to achieve improved work-life balance by choosing your own schedule, hours, and duration of assignments. This career flexibility enables you to tailor your professional commitments to align with your personal life, making it easier to avoid burnout while increasing autonomy over your career.
The anesthesia locums lifestyle allows you to steer clear of administrative burdens and maintain control over your workload, in turn granting you the opportunity to jump into other interests and hobbies. Whether you're interested in traveling or simply enjoying more time with family and loved ones, working as a locum anesthesiologist provides the freedom and flexibility to pursue your passions outside of work.
Working as a locum anesthesiologist unlocks lucrative earning potential while helping to bridge gaps at healthcare facilities nationwide. As a locum anesthesiologist, you have the ability to secure higher hourly wages compared to anesthesiologists working in permanent positions. The rise in pay is primarily fueled by an increase in the demand for anesthesia services in specific regions, resulting in an upward trend in compensation levels.
Additionally, working as a locum anesthesiologist allows you to make a significant impact in the healthcare industry. When filling open positions at hospitals and clinics, you play a vital role in increasing access to medical procedures by ensuring patients can undergo surgeries and other interventions with safety and comfort. This impact is particularly significant in areas facing staffing shortages or lacking adequate medical services. Locum tenens anesthesiologists contribute to helping healthcare facilities operate smoothly, overcome surgical volumes, and meet the demands for specialized anesthesia care.
As a locum anesthesiologist, you have the freedom to travel 10 or 3,000 miles, exploring diverse healthcare settings in bustling cities or peaceful rural areas. If you love traveling and making a difference in communities experiencing anesthesiologist staffing shortages, working locum tenens is a fantastic way to blend the two. As a bonus, Medicus handles all the logistics, allowing you to focus on taking care of patients and exploring the new state you are working in.
If you prefer to strike a balance between your career and personal commitments, locum tenens anesthesiology jobs are also available close to home, allowing you to maintain a work-life balance and serve your local community.
Whether you are drawn to the allure of far-off places or the familiarity of your own neighborhood, locum tenens anesthesiology offers a range of opportunities tailored to suit your lifestyle and professional goals while continuing to make a difference in communities in need of anesthesia services.
As a locum anesthesiologist, you can enhance your clinical knowledge and skills beyond what permanent anesthesiology jobs offer. By working in diverse settings that may not be easily accessible near your home base, you're able to deepen and broaden your skillset while gaining exposure to a variety of patient populations.
Locum tenens anesthesiology provides a unique opportunity to collaborate with a diverse group of professionals across the nation. By working alongside clinical experts and building valuable networking connections, you can broaden your horizons and gain insights from different perspectives. Collaborating with other anesthesiology professionals not only helps to expand your clinical knowledge but also fosters a strong and supportive professional network, contributing to your professional growth.
Why Work as a Locum Anesthesiologist with Medicus?
By selecting Medicus as your partner in anesthesiology locums, you gain the advantage of a dedicated team of industry experts committed to assisting you in navigating the dynamic anesthesiology job market. Our services go beyond the traditional scope of a locum tenens agency, offering a broader range of opportunities.
In addition to traditional locum tenens assignments, we offer exclusive transition projects, an opportunity for interim leadership roles, and as an added perk, insights into anesthesia market trends. These unique opportunities allow you to leverage your anesthesia skills and experiences to positively impact communities that are in need of your expertise.
Whether you work as a locum anesthesiologist full-time or alongside your permanent anesthesiology job, Medicus gives you the freedom to shape your career according to your preferences. You have the flexibility to decide when, where, and how you want to practice. Together, we help you make a difference in the lives of others while achieving optimal work-life balance and financial comfort.
Here are a Few Reasons Why You Should Work as a Locum Anesthesiologist with Medicus: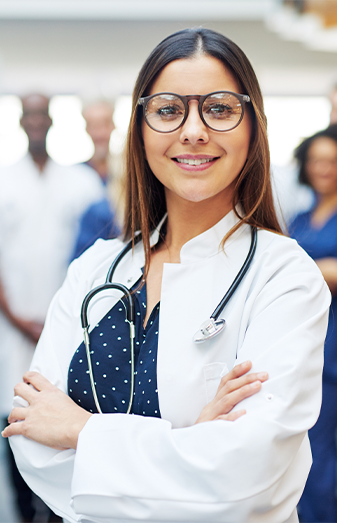 Dedicated locum anesthesiologist recruiter invested in your success.

Competitive anesthesiology rates.

Comprehensive medical malpractice coverage.

Travel Planner to book all locum anesthesiology arrangements.

Licensing Coordinator to renew and obtain new licenses.

Credentialing Contact to streamline the locum tenens anesthesiology process and ensure you are ready to begin work.

A personalized portal to track anesthesiology assignment details from start to finish.

Get paid by submitting timesheets through the Medicus portal.

You are eligible to enroll in the My Medicus Loyalty Program after your first shift.

Personalized health benefits in addition to financial and legal support services.

Travel rewards and perks.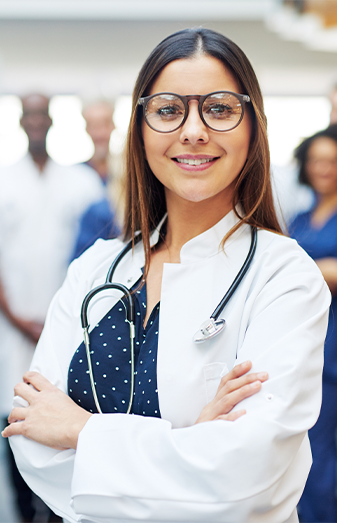 What It's Like to Work as a Locum Anesthesiologist with Medicus,
a Message from Our Locum Anesthesiologists:
Supportive, Knowledgeable, Responsive
"My recruiter, Ken, has been super knowledgeable, supportive, and responsive. Ken is always on top of it and always has my back; it makes my life stress-free because I do not have to worry about the details - I just need to show up for my shift."
- Dr. C, Anesthesiologist
Empowered and Supported
"When working with Medicus, I always feel well taken care of, that my needs are of their utmost priority, and that I have a strong advocate wherever I'm working."
- Dr. H, Anesthesiologist
Exceptional Medicus Experience
"Medicus is an excellent company to work with; the staff is efficient, friendly, and very responsive. I certainly enjoy my experience with Medicus."
- Dr. S, Anesthesiologist
Dedicated and Caring Support
"My recruiter is probably the best person I have ever worked with on a locum assignment. Even at 2 in the morning, she made sure I made it to the destination safely. She has been kind, polite, and professional. She made every effort to make my life easy."
- Dr. G, Anesthesiologist
Effective Collaboration
"I like working with my Medicus recruiter. He always prepares me before each assignment and updates me on future job options. I also really like the credentialing and travel departments – they have added great value to my work with Medicus."
- Dr. J, Anesthesiologist
Mark your Calendars
The Anesthesiology Annual Meeting is the largest global event that brings together clinicians, thought leaders and industry partners to engage in discussions about the science, issues, and innovations shaping the future of anesthesia, pain management, and critical care. Explore today's biggest anesthesia topics in person in Philadelphia, PA!
Date: October 18-22, 2024
Location:

Pennsylvania Convention Center, 1101 Arch Street, Philadelphia, PA
Click here to sign up for the latest updates regarding the Anesthesiology 2024 Annual Meeting here!
While at the Anesthesiology Annual Meeting, be sure to stop by and visit your Medicus Healthcare Solutions team!
View our current Anesthesiology job openings