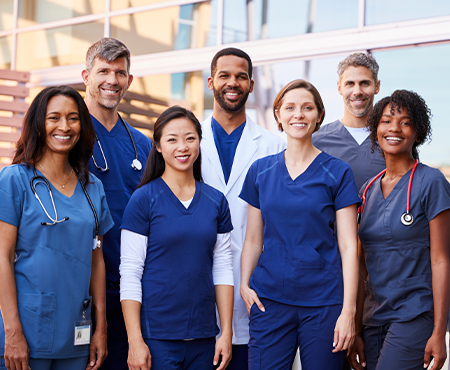 What is Locum Tenens Oncology?
Why Work Locum Tenens Oncology?
Locum tenens oncology provides more work-life balance opportunities than permanent oncology or hematology-oncology roles. With the freedom to design your own schedule, set hours, and choose assignment lengths, you can align your professional commitments and personal life effectively. A career in locum tenens oncology can minimize burnout risks and promote overall well-being thanks to the control and flexibility within scheduling.
Working as a locums oncologist also often means less workload and reduced administrative duties. When filling in temporary staffing gaps, you are able to prioritize patient care over administrative tasks, meaning fewer hours are spent on paperwork. With fewer bureaucratic tasks, you can allocate more of your personal hours to pursuing your passions and hobbies, all while still being able to do what you are passionate about - taking care of patients.
If you love traveling while making a difference in communities facing oncologist shortages, then locum tenens oncology is a fantastic way to blend the two! Medicus oncology locum jobs are available across the United States. You can choose to work in vibrant cities or serene rural communities and select from a variety of clinical environments, including hospitals, private practices, academic institutions, and outpatient clinics. This diversity allows you to gain experience in different settings, all while being financially rewarded. As a bonus, Medicus handles all the logistics, allowing you to focus on caring for patients and exploring the new state you are working in.
If you would rather stay local and not travel, Medicus also has oncology locum jobs available close to home! These jobs can be much more financially rewarding than a permanent position. Locum tenens oncology offers you a diverse array of oncology jobs that align with your lifestyle and career aspirations. This allows you to maintain your impactful contribution to communities seeking vital cancer care solutions.
Working locum tenens oncology unlocks a lucrative opportunity while bridging healthcare staffing gaps nationwide. As an oncology locum tenens physician, you have the opportunity to make $1.2 million per year.
The rising demand for oncology services in certain areas has led to increased compensation levels for physicians. Beyond the financial rewards, working locum tenens oncology also presents an extraordinary opportunity to leave an indelible mark on the healthcare landscape. By stepping in to fill critical positions in hospitals and clinics, you assume a pivotal role in enhancing access to essential cancer treatment and care. This impact becomes particularly prominent in regions struggling with staffing shortfalls or insufficient resources. Locum oncologists actively contribute to the seamless operation of healthcare facilities by effectively addressing the growing demand for specialized cancer treatment and compassionate care.
Locum tenens oncology jobs provide a unique opportunity to collaborate with a diverse group of professionals nationwide. By working alongside clinical experts and building valuable relationships, you have the chance to gain insights from a multitude of perspectives. Collaborating with other oncologists not only helps to expand your clinical knowledge but also fosters a strong and supportive professional network.
As a locum tenens oncologist, you can enhance your clinical knowledge and skills beyond what permanent oncology jobs may offer. By working in diverse settings that may not be easily accessible near your home base, you're able to deepen and diversify your skillset while gaining exposure to a variety of patient populations. The locum tenens experience significantly contributes to your professional development and advances the quality of cancer care you provide, in turn generating substantial growth in your career.
Why Work Locum Tenens Oncology with Medicus?
By selecting Medicus as your partner in oncology locums, you gain the advantage of a dedicated team of industry experts committed to assisting you in navigating the dynamic oncology job market. Our services go beyond the traditional scope of a locum tenens agency, offering a broader range of opportunities.
Whether you work as a locums oncologist full-time or alongside your permanent oncology job, Medicus gives you the freedom to shape your career according to your preferences. You can decide when, where, and how you want to practice. Together, we help you make a difference in the lives of others while achieving optimal work-life balance and financial comfort.
Here Are a Few Reasons Why You Should Work Locum Tenens Oncology With Medicus: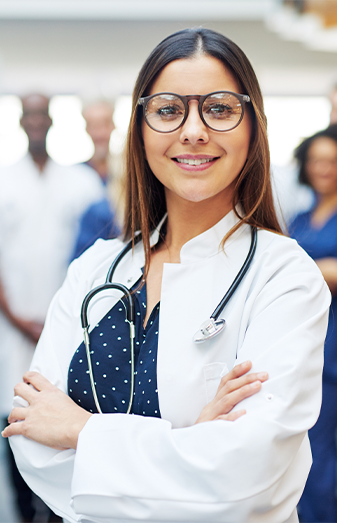 Dedicated oncologist recruiter invested in your success.

Competitive oncology rates.

Comprehensive medical malpractice coverage.

Travel Planner to book all locum tenens oncology arrangements.

Licensing Coordinator to renew and obtain new licenses.

Credentialing Contact to streamline the locum tenens oncology process and ensure you are ready to begin work.

A personalized portal to track oncology assignment details from start to finish.

Get paid by submitting timesheets through the Medicus portal.

You are eligible to enroll in the My Medicus Loyalty Program after your first shift.

Personalized health benefits in addition to financial and legal support services.

Travel rewards and perks.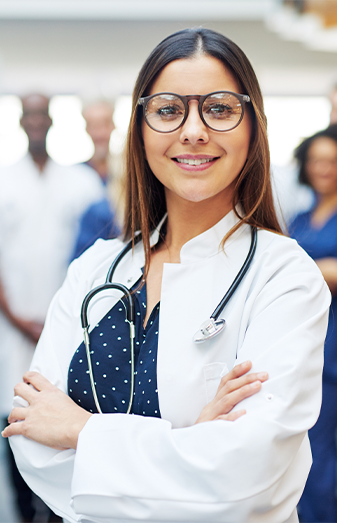 What It's Like to Work Locum Tenens Oncology with Medicus,
a Message from Our Oncologist Locums:
Dedicated Team of Industry Professionals.
"The team at Medicus has been excellent. My recruiter is truly wonderful!"
- Dr. F, Hematology Oncologist
Exceptional Support and Collaboration
"My Medicus recruiter has been exceptionally responsive, supportive, and helpful with navigating my assignment; I very much enjoy working with him!"
- Dr. C, Oncologist
Above and Beyond Support
"My Medicus recruiter has been so cooperative and certainly went above and beyond the needs of the job while placing me at my last assignment. Thank you!"
- Dr. H, Oncologist
Patient-Centered Oncology Care
"As a
locum tenens oncologist
, you leave behind the worries of profit margins and overhead on the business side of medicine and instead can focus on patient care and treatment. The work is still extraordinarily rewarding, even on temporary assignments. I have a flexible schedule and get to help patients across the United States. My recruiter and team behind me at Medicus are incredible."
- Dr. J, Oncologist
Save the Date
The ASCO Annual Meeting is the largest global oncology conference of the year! Join and connect with fellow oncologists, industry leaders, and partners while exploring the latest advancements in oncology!
Date: May 31- June 4, 2024
Location: McCormick Place, 2301 S King Dr, Chicago, IL 60616
Registration opens December 2023; learn more here.
We invite you to learn more about the 2024 ASCO Annual Meeting here.
View our current Oncology job openings