Internal Medicine Day: Recognizing the Impact of Internal Medicine Physicians in Healthcare
October 28, 2023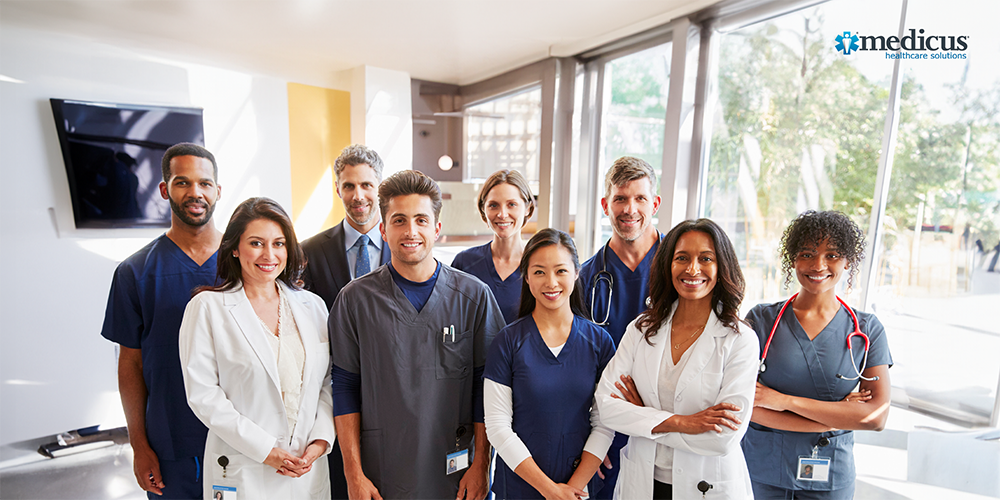 Medicus takes great pride in commemorating National Internal Medicine Day, an annual celebration held on October 28th. This special day is dedicated to acknowledging and honoring the profound and invaluable contributions of internal medicine physicians.
Internal Medicine Physician's Impact in Healthcare
Internal medicine physicians play a crucial role in promoting overall wellness and ensuring the longevity of their patient's lives. From routine check-ups to managing chronic illnesses, internists are there every step of the way, providing personalized care and guidance.
Preventative Care: Internal medicine physicians emphasize the importance of regular check-ups, screenings, and vaccinations to maintain optimal health. By promoting healthy lifestyle choices and disease prevention strategies, they empower patients to take control of their well-being.
Coordinated Care: By collaborating closely with specialists and other healthcare providers, they serve as the central hub, coordinating referrals, managing chronic conditions, and overseeing the overall healthcare plan. This multidisciplinary approach ensures that patients receive comprehensive and integrated care, leading to improved health outcomes.
Patient-Centered Care: Internal medicine physicians take the time to listen to their patients, understand their concerns, and develop strong patient relationships. This empathetic approach fosters trust and ensures that patients feel heard and valued throughout their healthcare journey.
The Role of Locum Tenens in Internal Medicine
Amid the ongoing staffing shortages affecting hospitals and healthcare facilities nationwide, internal medicine has emerged as the hardest-hit sector. A recent report revealed that internal medicine witnessed a significant departure of 8,718 providers from the workforce between 2021 and 2022.
During periods of staffing shortages, locum tenens physicians are a vital resource in ensuring the delivery of consistent, high-quality medical care. Locum tenens capacity to step in and provide care during periods of staffing difficulties and surges in patient volumes is instrumental in ensuring that communities continue to access top-tier medical care.
The importance of locum tenens extends beyond immediate patient care. The ongoing scarcity of internal medicine physicians places a considerable burden on permanent staff, potentially resulting in increased burnout. Locum tenens offer a solution to distribute the workload more evenly, effectively relieving permanent staff from the constant strain. This relief not only ensures patient care quality but also allows healthcare facilities to grant their permanent staff much-needed respite, thereby contributing to the mitigation of burnout and aiding in permanent provider retention rates.
Ways you can Celebrating National Internal Medicine Day:
At Medicus, we understand the importance of recognizing and celebrating the exceptional work of internal medicine physicians. Here are some fun and thoughtful ways to join in the celebration:
Thank You Notes: If you have internal medicine physicians on your healthcare team, take the time to show your appreciation. Encourage your team to write thank you notes to express their gratitude and recognition for the hard work and dedication of their internal medicine colleagues.

Host a Breakfast: Start the day by honoring the internal medicine physicians on your healthcare team. A group breakfast with coffee, bagels, and donuts is a warm gesture to recognize their significant contributions.

Social Media Spotlight: Share stories of success and impact involving internal medicine doctors from your healthcare facility on your social media platforms. Highlight their contributions and dedication to healthcare by using the hashtags #InternalMedicineDay, #IMProud, and #IMPhysician!
Thank you, Internal Medicine Physicians!
At Medicus, we are proud to work with many dedicated internal medicine locum tenens! As we celebrate today, take a moment to appreciate the internal medicine physicians in your life who work tirelessly to provide high-quality healthcare and improve patient outcomes!
If you're interested in a career as an internal medicine locum tenens, learn more about our opportunities here!