Addressing The Impending Gastroenterologist Shortage
November 19, 2023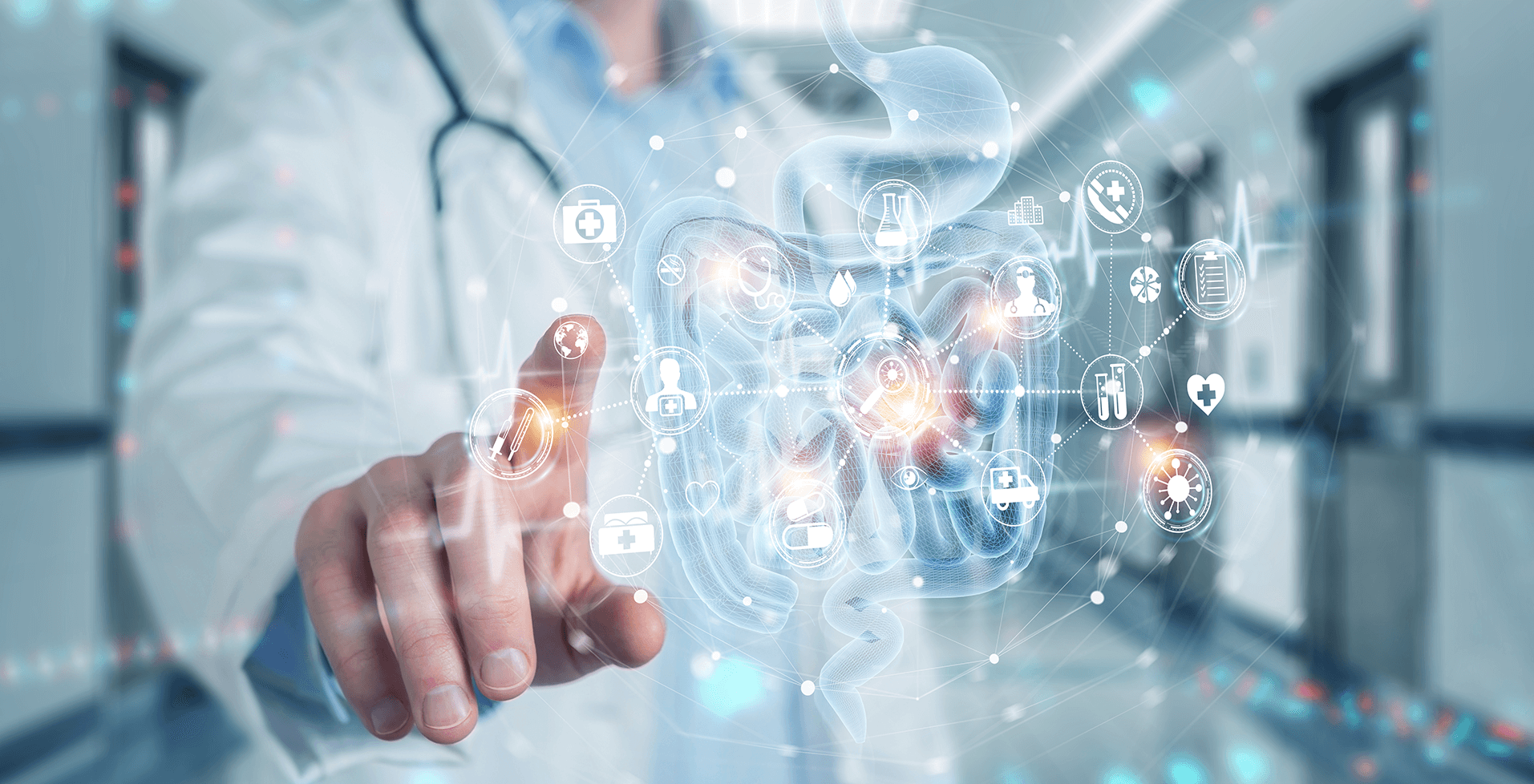 As the demand for healthcare services continues to rise, gastroenterology is set to face some of the highest physician deficits. According to projections from the U.S. Health Resources and Services Administration (HRSA) by 2025, seven out of the eleven subspecialties within Internal Medicine are expected to face physician shortages. Among these projections, gastroenterology is forecasted to have the second-largest deficit of physicians, with a shortage of 1,630 FTEs.
Download The Complete Gastroenterology White Paper Here
Shifting Gastroenterology Workforce
Currently, there are 15,675 active gastroenterologists, out of which 14,116 gastroenterologists are actively involved in direct patient care. Between 2022 and 2032, the U.S. Bureau of Labor Statistics predicts a 3% job growth in gastroenterology. With 50.8% of gastroenterologists aged 55 or older, we could see nearly half of the current gastroenterologists retire in the next two decades.
Factors Behind the Gastroenterologist Shortage
Aging Population
Approximately 40% of patients seeking care from gastroenterologists are aged 60 or older. By 2034, individuals aged 65 and above will account for 42% of the total demand for physician services. Now and in years ahead, it will be critical for healthcare facilities to anticipate and adjust staffing strategies for gastroenterology services to account for the aging population.
Increased GI Physician Demand
Gastroenterologists nationwide are experiencing a surge in demand for services. This escalating demand is primarily attributed to the aging population. However, additional factors, such as a growing number of younger individuals diagnosed with colorectal cancer, have prompted a significant change in screening guidelines. The screening age for colorectal cancer has been lowered from 50 to 45, resulting in millions of additional screenings for gastroenterologists each year.
Number of Gastroenterology Fellowship Positions
In 2022, internal medicine filled 95% or more positions, which included clinical cardiac electrophysiology, critical care medicine, endocrinology, gastroenterology, hematology/oncology, pulmonary/critical care medicine, and rheumatology. 551 applicants were matched in the gastroenterology clinical fellowship and 112 in pediatric gastroenterology. The demand for gastroenterologists continues to outpace the supply, largely resulting from the number of GI fellowship positions available.
GI Physician Burnout
Burnout among gastroenterologists is a growing concern, with 45% reporting feeling burned out in 2023. Among this group, 47% report that burnout has a strong/severe impact on their lives. The primary factor contributing to burnout among gastroenterologists is the burden of bureaucratic tasks, affecting 64% of survey participants.
Backlogged Cases
The COVID-19 pandemic caused disruption to routine gastroenterology care, which resulted in a backlog of surgeries, screening, and surveillance exams. Today, this backlog persists and continues to grow due to the ongoing shortage of gastroenterologists.
Overcoming the Gastroenterologist Shortage
Implementing GI Hospitalists for Hospitals
Through the strategic incorporation of a specialized GI hospitalist, hospitals can ensure patients receive timely and expert care for their gastrointestinal services. Moreover, by maintaining dedicated GI hospitalists to oversee inpatient gastroenterology cases, hospitals can optimize their resource allocation, resulting in both cost-effectiveness and streamlined care delivery. The GI hospitalist model can significantly enhance billing and revenue generation as these specialists can bill for their services, contributing to increased financial gains for the institution.
Reduce Burnout
In a recent Doximity survey with over 2,000 U.S. physicians, the results highlighted a concerning trend: an astonishing 86% of respondents expressed feelings of overwhelming stress, and more than one-third of them were contemplating early retirement. To address the impending shortage of GI physicians, it is crucial to focus on reducing burnout and improving work-life balance within the field of gastroenterology.
Locum Tenens
As healthcare facilities confront unforeseen provider turnover, increasing attrition rates, and a growing number of GI physician retirements, gastroenterology locums emerge as a critical solution for maintaining seamless GI care. By incorporating gastroenterology locums, healthcare facilities can ensure uninterrupted care, effectively manage surges in patient demand, and offer essential relief to their permanent providers. This approach not only mitigates burnout but also enhances work-life balance.
In addition to addressing immediate staffing needs, gastroenterology locums play a vital role in transition services for healthcare facilities faced with gastroenterologist shortages. The Medicus Transition Program is particularly well-suited for facilities with multiple FTE gaps, providing long-term coverage until permanent gastroenterologists are secured.
Telemedicine
Telemedicine can be vital in addressing the gastroenterologist shortage in underserved areas. In a recent report, it was revealed that gastroenterology has the second-highest telemedicine adoption rate of any adult medical specialty. When healthcare facilities facing staffing shortages utilize telemedicine, they are no longer limited to geographical barriers, enabling them to access qualified gastroenterologists nationwide.
AI In Gastroenterology
The implementation of AI in gastroenterology has significantly improved the efficiency of diagnosis and treatment. With AI's ability to analyze endoscopic images and identify potential abnormalities, gastroenterologists can now spend less time on analysis and more time on diagnosing and treating patients. This not only speeds up the diagnostic process but also is expected to reduce the chances of misdiagnosis and improve patient safety.
In Conclusion
The field of gastroenterology will be seeing a growing shortage of gastroenterologists in the years ahead, exacerbated by factors such as an aging population, surges in patient demand, provider burnout, and more. To ensure the delivery of exceptional GI care, it is imperative to embrace key strategies such as telemedicine and AI, as well as implement creative staffing solutions such as GI hospitalists and gastroenterology locums to bridge the growing gaps in coverage. By implementing and utilizing these vital resources, hospitals and other healthcare facilities can work to better navigate the growing gastroenterologist shortage.