Meet CRNA Duo Elizabeth and Max
January 25, 2023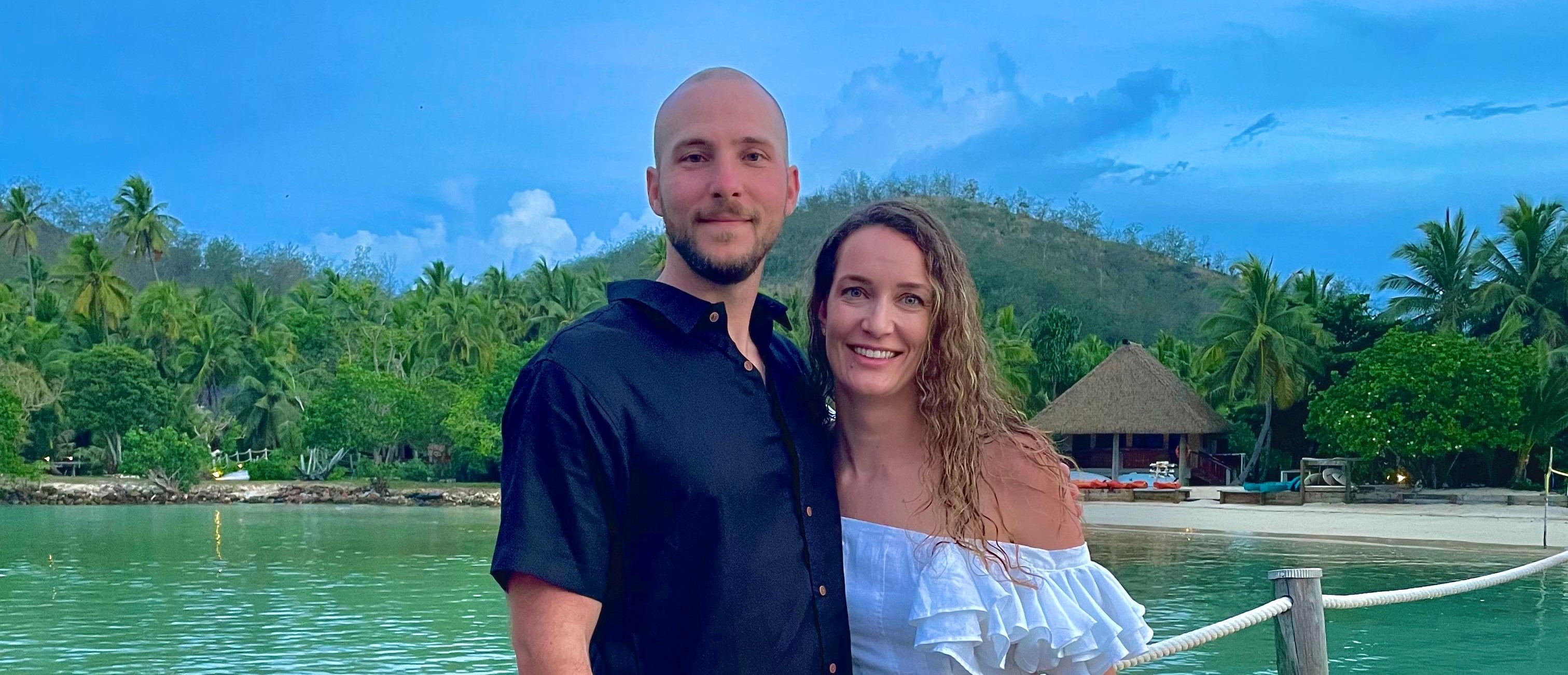 New England in Autumn.
Boston in the fall is vibrant – the crisp temperatures and changing leaves are an experience that is one of a kind. New England felt like a breath of fresh air for Max and Elizabeth and was, by far, their favorite locum tenens destination. The duo first traveled to Boston to return to Elizabeth's birthplace and to be near friends, but they quickly fell in love with the city and the New England culture.
Earlier Years.
Let's take you back to Elizabeth and Max's earlier years. It can be daunting to pinpoint what you want to do with the rest of your life. After an early career as a professional musician, Max stumbled upon nursing for its stability and thoroughly enjoyed critical care nursing. With a passion for helping people, a career in medicine was an effortless choice for Elizabeth. Anesthesia drew their interest, given that it is the most advanced acute care nursing profession that is 100% patient-focused. After graduating, the two set off as new CRNAs to begin their career in medicine.
No Regrets.
Elizabeth and Max secured permanent positions and loved advancing their skill sets while interacting with their patients. However, they sought more work-life balance and continued hearing more and more about the benefits of a locum tenens career. The duo decided to take a few weeks off to test pilot some different locum tenens assignments. After their first assignment, they were quickly convinced that this was the perfect career move for them. Max gave his notice at his permanent job, and Elizabeth joined shortly after. The two transitioned to full-time Locum Tenens CRNAs. They share, "While the jump from W-2 to 1099 was nerve-wracking, we have no regrets!"
Advice to Locum CRNAs.
The duo travels across the United States, offering their services to hospitals with staffing needs and serving their prospective communities. Elizabeth shared that it can be nerve-wracking walking into a facility that is new. Some advice she shared for CRNAs looking to best integrate themselves into an existing employed team is to "first, understand that the permanent employees have worked long hours in a short-staffed environment… take care of them! Wherever you can, pick up extra shifts, swap shifts when needed, and make it your goal to get the permanent staff out first! You help make their job more enjoyable by offering the same work-life balance that you enjoy. Also, try to follow their lead and be humble. You are entering their space and want to add to the camaraderie, not detract from it!"
Giving Back.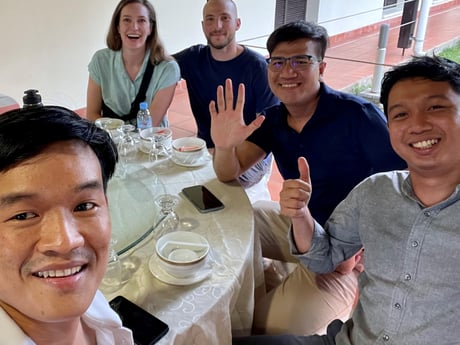 As a locum tenens CRNA duo, Elizabeth and Max have the flexibility to adjust their schedules to whatever works best for them and their traveling pup! Scheduling longer vacations together is much easier, as well as having the freedom to donate their time and expertise to medical missions. The couple recently returned from a self-planned medical mission in Cambodia, where they partnered with a few organizations to help bring donated supplies and provide anesthesia education. Max shares, "We learned so much about practicing anesthesia in an underdeveloped/developing setting. We want to continue this mission regularly, acquire more donations, and hopefully bring friends from the medical community with us! This trip put a lot into perspective for us, and in the end, as is usually the case, we received so much more than we gave!"
A Rewarding Career.
While a CRNA career certainly isn't an easy path, the rewards are more than worth the work. Elizabeth shared that "being able to put our patients' minds and bodies at ease during a highly stressful and vulnerable time in their lives is one of the most rewarding aspects of being CRNAs!" The best advice Max and Elizabeth have for others on a similar path is to stay the course. Put the hard work in now, and it will pay off abundantly! It is important to be humble and willing to continually learn and grow – even after passing your boards!
Grateful.
Outside of work, you can find Max and Elizabeth traveling, exploring New England, hiking, golfing, or playing pickleball. Elizabeth and Max love keeping active between assignments, whether it's a ski trip or a medical mission. The duo stated, "We are so grateful to perform the work we do, grateful for all the mentors in our lives (professionally, personally, and spiritually), grateful for this locum journey, and grateful to give back because we've been given so, so much!"
If you are interested in CRNA locum tenens opportunities, check out our open jobs here.