Meet The CRNA Dream Team
January 25, 2022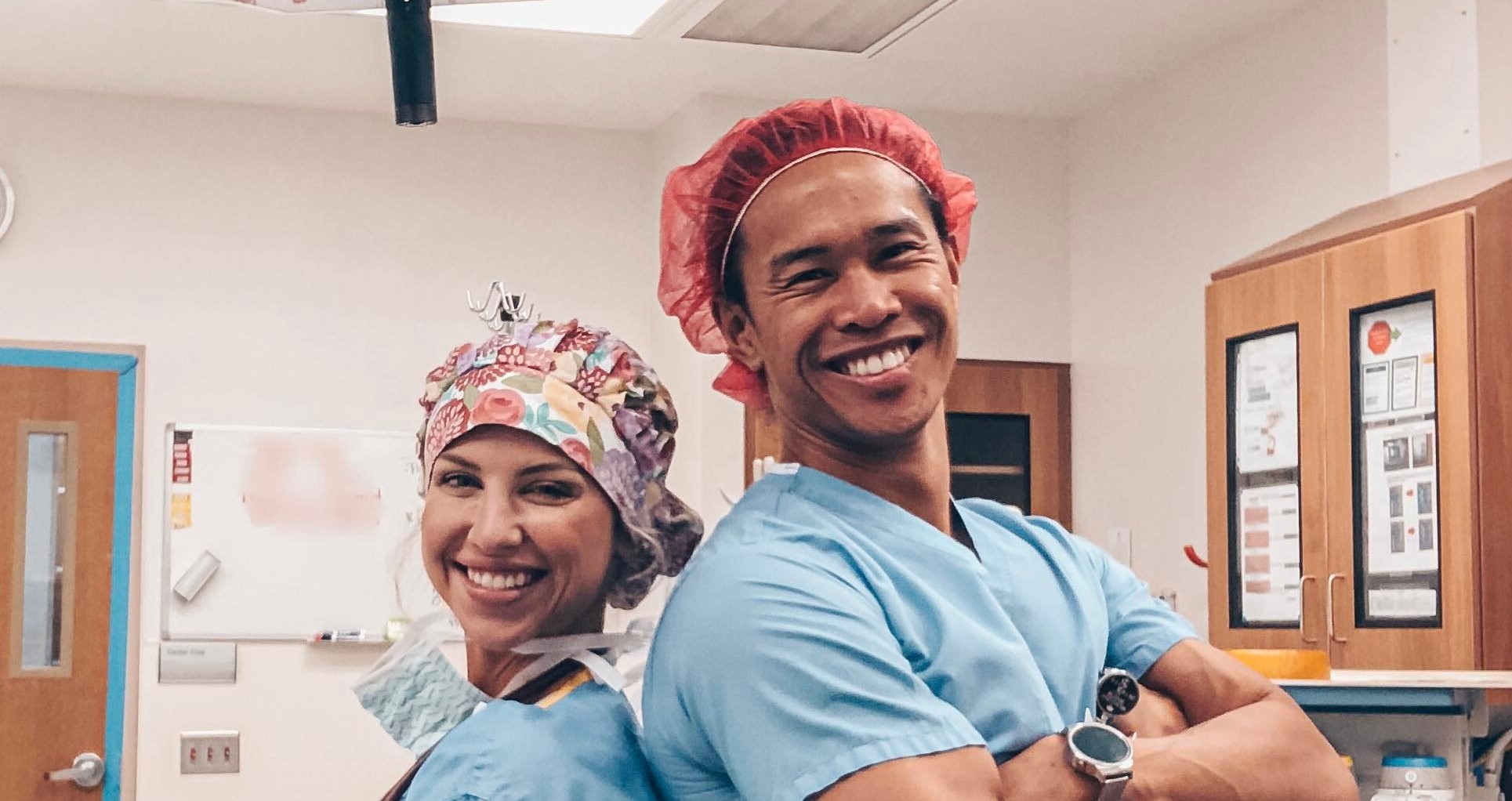 Amber and Vincent, also known as the "CRNA Dream Team", share a passion for providing patient-centered care. The duo began their nursing career as bedside ICU nurses dedicated to helping patients overcome health obstacles. Amber and Vincent shared the same career ambitions and aspired to pursue the next level of their education. After late nights of studying and hard work, Amber and Vincent graduated from the nurse anesthesia program and completed their certifying exam within five minutes of each other.
Wide-eyed and eager, the certified registered nurse anesthetist (CRNA) dream team began their first day of work using their newly received licensures to understand each patient and appropriately reduce pain levels. Amber and Vincent will never forget the first time they independently administered anesthesia. That moment stood as the culmination of all their hard work. While every day on the job is different, Amber and Vincent believe one of the most rewarding aspects is helping a patient go from extreme pain to peace and comfort in seconds.
Amber and Vincent enjoyed their permanent positions; however, the duo sought increased work-life balance and scheduling flexibility. Therefore, Amber and Vincent left their permanent jobs during the summer of 2021 to pursue a career as locum tenens CRNAs. Instead of spending January in cold, snowy Illinois, they would practice in warm, sunny Texas. The dream team organizes and plans their future schedules to ensure important events and celebrations in their lives are accounted for.
Amber and Vincent shared that one of the scariest and most exciting parts of starting a new locum assignment is being both the "newbie" and the experienced provider simultaneously! The dream team believes it is essential to put your egos aside and prioritize, never compromising the patient's safety. With each new assignment, Amber and Vincent are warmly welcomed, build new friendships, and in addition, expand their anesthesia skills. The duo believes it is critical to be open-minded and understand that learning is an ongoing necessity as a CRNA – that is how you truly succeed.
The CRNA dream team prioritizes living a healthy lifestyle and traveling. Amber and Vincent are always embarking on their next outdoor adventure and, of course, sampling the local cuisine. Food is an essential staple to their lifestyle, whether they are the chefs or someone else is cooking for them! The duo encourages providers to make educated decisions and take time to learn about the business side of anesthesia. No matter where you are in your career, they believe you should always take a step back along the way to appreciate the journey.