Radiologist Feature: Dr.Robert Daly
November 08, 2023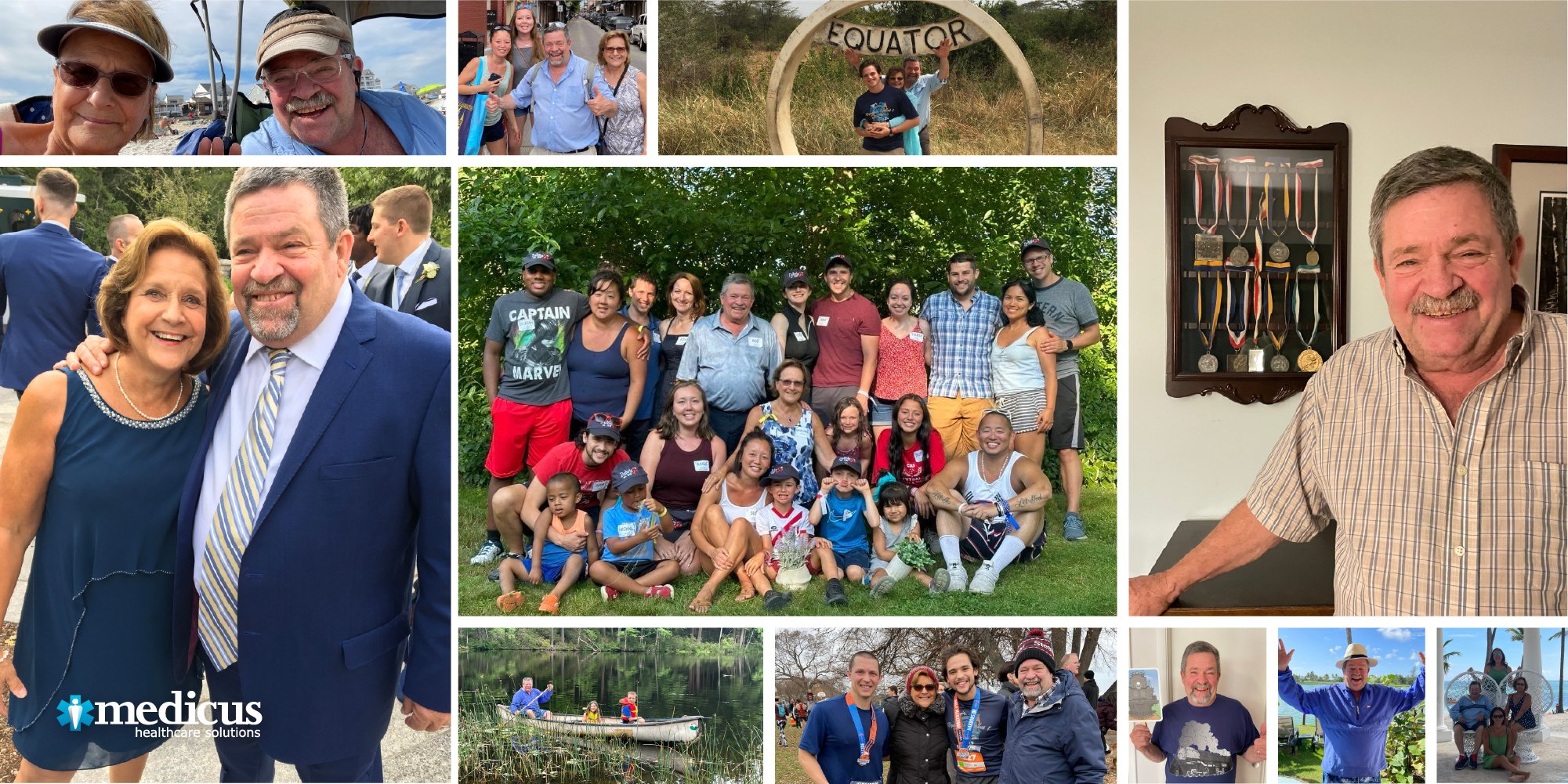 Dr. Robert Daly a dedicated radiologist, embarked on a remarkable journey in the world of medicine, guided by a lifelong fascination with science and a deep desire to improve the lives of his patients. From the very beginning, his scientific interests were deeply rooted in physics, the foundation of radiology. The intricate dance of particles and waves that reinforced the field of radiology captured his imagination.
What set radiology apart for Dr. Daly was the cutting-edge technology and the vital connection to patient care. It wasn't merely about sitting at a desk and interpreting X-rays; it was about using that technology to directly impact the health and well-being of patients. Radiology, he believes, is the cornerstone of proper diagnoses, crucial for guiding effective treatment.
In his career, he often reflects back on his father's wisdom, sharing, "The role of a doctor is to cure occasionally, relieve pain sometimes, and to comfort always." These words have always resonated deeply with him and continue to be the foundation of his approach to patient care. Highlighting that the most rewarding part of being a radiologist is the "opportunity to comfort patients.".
The daily challenges, the intriguing findings in individual cases, and the chance to collaborate with a diverse range of staff and physicians are aspects of his work that he cherishes. Reflecting on one of the highlights of his career, Dr. Daly shared, "It was while performing a pulmonary angiogram in the days of cut film while contending with the challenge of an arrhythmia while navigating a catheter through the heart to achieve a satisfactory and enlightening diagnosis in the end.". For Dr. Daly, it isn't just the complex procedures that defined his passion for radiology. It is the simple yet profound moments that make him certain he is in the right field.
Over the past seven years, Dr. Daly has embraced the locum tenens lifestyle, which continuously offers him unique advantages in his career. Locum tenens radiology assignments have allowed him to move between different healthcare institutions, constantly learning new techniques and building connections with fellow radiologists, technical staff, and other physicians. It has also provided him with the wonderful opportunity to tour and explore the country.
Dr. Daly firmly believes that the value of building connections with the teams he works with as a locum tenens radiologist is the key to success. Dr. Daly shared, "I try to learn the names of each technologist, physician, and the rest of the staff, constantly fostering a friendly and open atmosphere. I understand that while I am there to assist with the caseload and procedures, a warm and collaborative environment enhances the quality of patient care.".
When looking back on his favorite locum tenens assignment to date, Dr. Daly highlighted, "I really enjoyed my time as a locum tenens radiologist in Nashua, New Hampshire. This charming city offered me countless opportunities and advantages; it is a well-run hospital with a staff that is just a pleasure and joy to work with.".
Throughout his career, the importance of putting family first has always been at the forefront of his mind. However, being a physician meant long hours away from home, and he often found himself adjusting his schedule whenever possible to be there for them. Working locum tenens radiology for the past 7 years has enabled him the flexibility to choose when and where he works, allowing him the opportunity to plan his work around his family, ensuring he can be there for them whenever necessary. He shared, "There is importance in being fully present when I am with them.". Dr. Daly and his family spend time outdoors and together have a passion for activities like running, camping, canoeing, and sailing. With eight children and their spouses, along with eight grandchildren, when all 23 of them get together, it's always a fantastic time.
In addition to his dedication to family, Dr. Daly understands the power of humor in relieving stress and anxiety for patients and technologists. He is sure to always bring this light-hearted spirit into the fluoroscopy and biopsy rooms, guided by his favorite quote: "Today I saw a man without a smile, so I gave him one of mine." This philosophy illuminates his path, defining not only his day-to-day medical practice but his life as a whole.
Interested in a career as a locum tenens radiologist? Explore our open locum tenens radiology jobs here!