Resident & Fellow Toolkit
September 07, 2023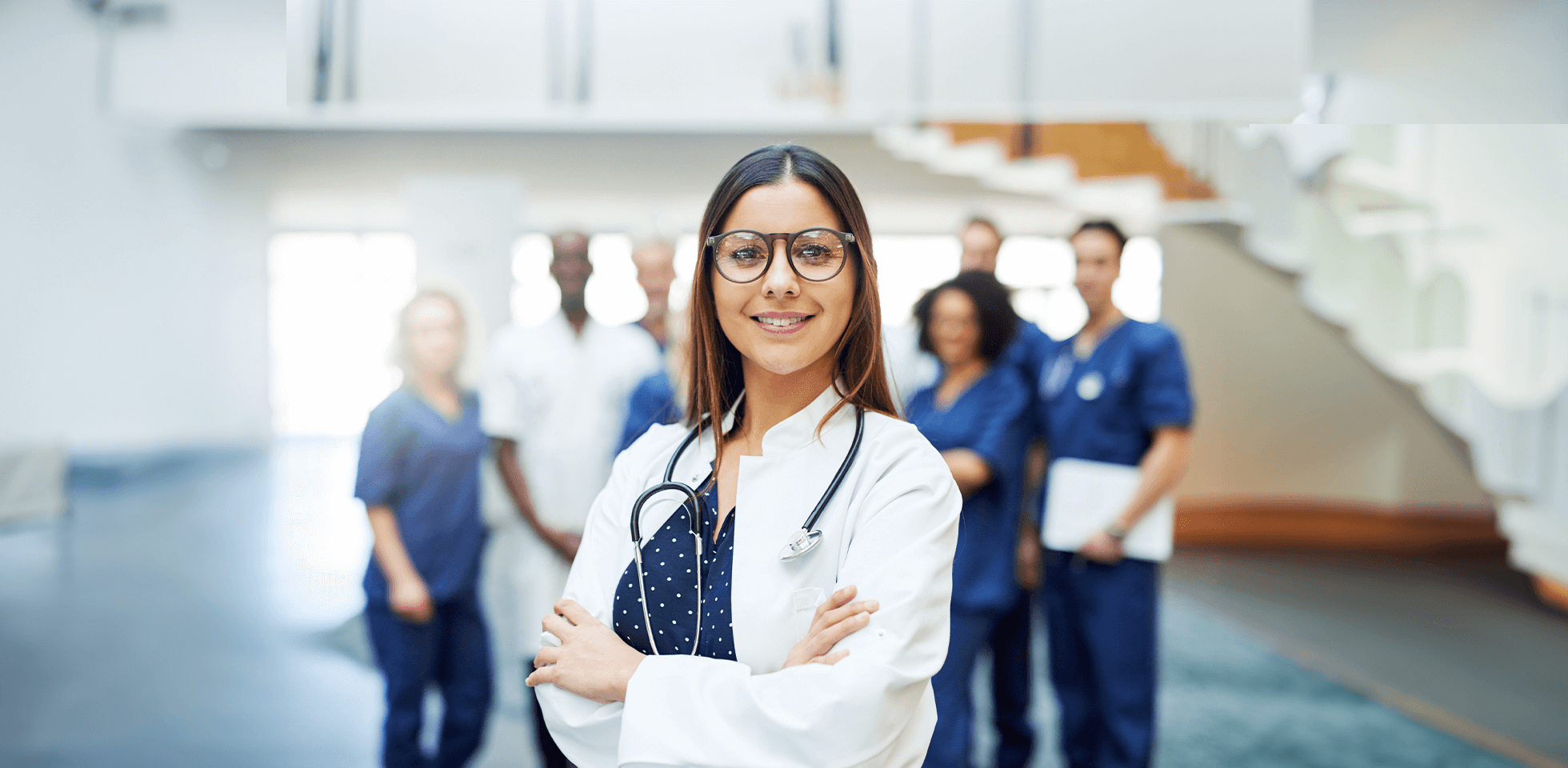 Welcome to the Medicus Healthcare Solutions resident and fellow toolkit – your one-stop shop for building a successful career in medicine.
Navigating Your Medical Career After Residency or Fellowship
Before you near the end of residency or fellowship training, it is important to take a step back and decide what you want out of your medical career! Life after residency or fellowship can be overwhelming; that's why we created a must-read resident and fellowship toolkit! Our comprehensive toolkit is designed to equip you with all the essential insights and resources to confidently navigate the intricacies of the job market, ensuring you're well-prepared for your career journey ahead.
Your 1-Minute Read on Navigating the Job Market Post-Residency/Fellowship.
Career Planning:

Start six months before completion to explore, network, and apply.

Employment Options:

Choose from hospitals, private practice, academic centers, and locum tenens.

Job Search:

Utilize job boards, social media, and attend conferences to help find new job opportunities.

CV:

A great curriculum vitae (CV) can distinguish you from the other applicants. In a few short pages, your CV must present your educational and professional qualifications and accomplishments.

Credentialing:

The credentialing process can be time-consuming and take several months. Keep your documentation up-to-date to be proactive!

Licensing:

Medical licensure fees and requirements—as well as the time frame for processing applications and documentation, vary from state to state.
What Employment Option is Best for You?
After you complete residency or fellowship training, there are several employment options for you to choose from. Here is a quick overview of the different types you may consider:
Hospital Employment: Provides stability, benefits, and an opportunity for leadership positions.
Locum Tenens: Offers higher hourly rates, increased work-life balance, and the opportunity to practice in various clinical settings.
Private Practice: It is physician-owned, and you usually begin as a salaried employee on a partnership track. Starting salaries may be lower; however, it is a suitable option if you're interested in owning a business.
Academic Centers: Provides research opportunities, a chance to teach, and increased job security.
It is important to consider your long-term career goals and how each employment option aligns to help you make your most informed decision.
Where Do I Find a Job?
There are several resources you can leverage as you start your job search. Here are a few:
Browse Job Boards
Attend Job Fairs & Conferences
Social Media
Additionally, you can always partner with a company to help support your job search, like us here at Medicus.
Here are some resources you can use to learn more about a locum tenens career:
How Long Will It Take to Get My State License?
Like many physicians who want to work locum tenens, you may be interested in practicing in multiple states. Medical licensure fees and requirements—as well as the time frame for processing applications and documentation—vary from state to state. The Medicus licensing team can help speed up the process, ensuring you have the necessary documentation and we cover the costs. Learn more about fees and timelines by state here.
Interstate Medical Licensure Compact: The IMLC simplifies getting licenses in multiple states. It's designed to help address the need for more licensed physicians. It offers a faster way to obtain licenses across states. Qualified candidates can get fully licensed in multiple participating states through a single application.
How to Prepare Your CV
Your CV is crucial whether you're seeking permanent or locum tenens positions. It should highlight your education, qualifications, and accomplishments in just a few pages.
Your CV Should Include:
Your full name, contact info, and address.
Education history with school names, degrees, and graduation dates.
Fellowships, internships, residencies, certifications, and specialties.
Professional experience with job details and affiliated hospitals.
Awards, research, publications, and memberships.
Address any gaps in employment history.
Following these basic rules and guidelines for creating a CV can give you an advantage over other applicants.
Credentialing
Before you start a job, whether a locum tenens position or a permanent position, you'll go through a thorough credentialing process to ensure high-quality patient care. When you work with Medicus for locum tenens, a designated team of specialists coordinates and expedites your credentialing paperwork and streamlines the process- you can learn more about our process here.
You'll need to provide several documents, including:
Proof of training, like residency and fellowship.
History of malpractice claims.
All your current medical licenses.
Your CV.
Fingerprints and background checks.
DEA certifications.
Board certifications.
Immunization records.
Professional references
Medical Malpractice Overview
Occurrence Policy
With the occurrence policy form, even if the policy is expired, the claim is covered if the claim occurred during the policy term of the occurrence form policy.
An occurrence policy continues to provide coverage for future claims on events that took place during that policy term.
Claims-Made Policy
With the claims-made policy form, for a malpractice claim to have coverage when the claim is made against you, you must have an in-force policy or a valid "tail" endorsement that covers you back to the date that the claim occurred.
Tail Coverage
Tail insurance (Extended Reporting Endorsement) is the additional coverage that must be purchased if you or your employer had a Claims Made policy instead of the comprehensive Occurrence Based coverage.
A more detailed overview of malpractice coverage can be found in our full downloadable Resident/Fellow Toolkit below.
Contracts and Offers
New physicians should be aware of several important contract provisions when negotiating an employment agreement. This list is not exclusive and does not substitute for legal advice. We recommend that all physicians promptly obtain legal counsel upon receipt of a proposed letter of intent or employment agreement from a prospective employer.
Term
Compesation structure
Termination
Non-Solicit
Ability to moonlight/locum work
Professional liability insurance
Tail insurance
Call coverage
Understanding your employer's contracts and offers is vital. Hospital contracts might involve surrendering medical staff privileges and due process rights upon employment termination, sometimes with long reapplication restrictions. Such terms can impact a physician's appeal rights and geographic practice possibilities. Certain contracts also make physicians liable for overpayments tied to their work or billing errors discovered during audits. We advise you to review these provisions carefully.
In Conclusion
It is important to start your career planning early, even before your residency or fellowship training is over! Ask yourself what you truly want in your career. The anticipation of starting your job search can be overwhelming. Medicus Healthcare Solutions is here to make it easier by helping you reach your career goals and personal preferences.
The contents of this Toolkit are solely informational and do not constitute legal advice.
View the Full Resident & Fellow Toolkit Here: